gasoline power spraying machine
Product Detail
Product Tags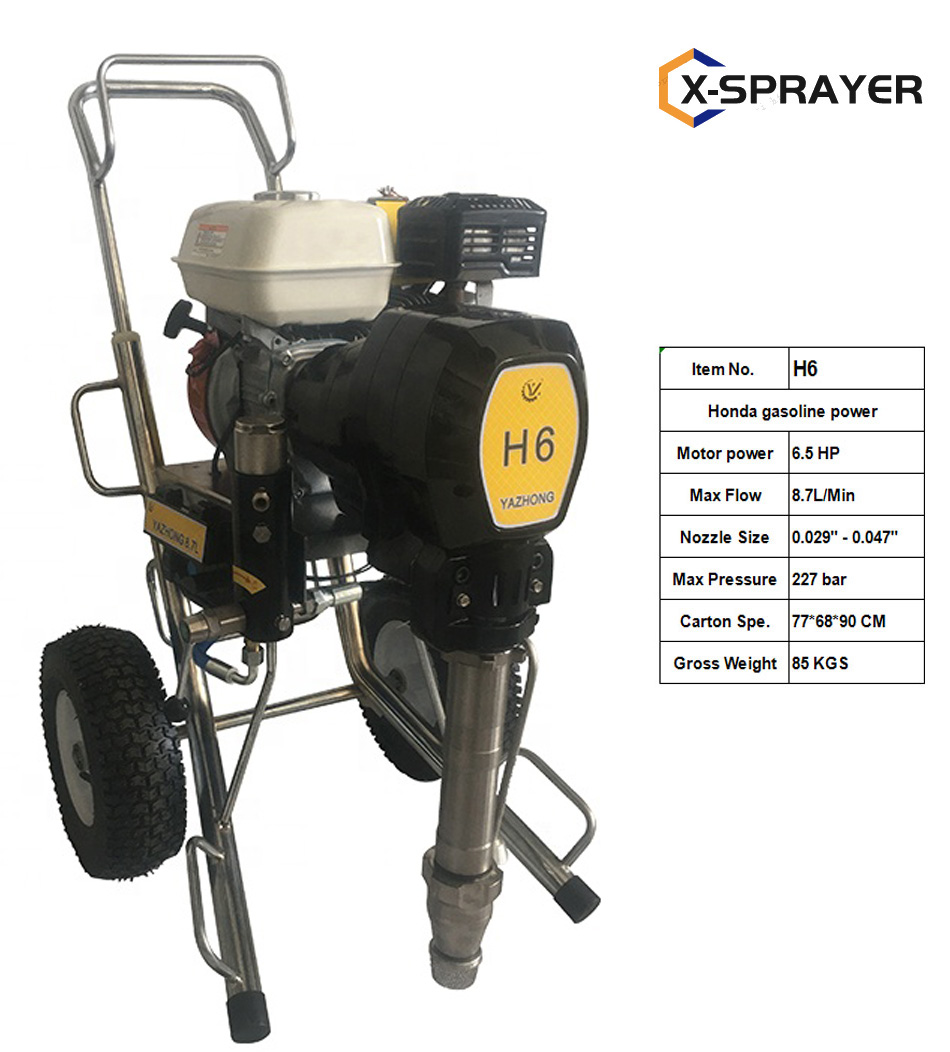 New series of Gasoline engine+Piston pumps
Chrome plated rod having the advantage to surface roughness, meet request of most professional contractors who want to get piston pump for high viscosity coatings on the new building / new construction job site. Equipped with reliable HONDA engine for ensure you the plenty of power for your heavy jobs.
The Enhanced Fluid Pump Design
The low suction valve will be suitable for the high viscosity materials.
Smart Control
The Smart Control pressure control helps deliver a consistent spraying fan without any pressure fluctuations.
Gas Powered
Ideal for the projects without electricity power working.
Two guns is available for two person painting at the same time.
Advantage Drive System
Runs quiet and has a long lifetime.
Endurance Pump
Submerged foot valve easily handles the thickest materials.
Stainless Steel Ball Sets
Provides maximum versatility no matter what you're spraying.
Easy Out Pump Filter
Less mess when changing or cleaning the filter
Heavy-Duty Prime Valve
Maintenance-free design withstands high pressure dumping
Product Description
Max. 8.7L/min big output capacity, high efficient to work. It has amazing working power by using gasoline engine, suitable for the condition without electric power support.
*Honda 6.5HP Engine: delivers maximum performance and contractor preferred reliability.
*Auto Clean reverse flushes the system and automatically shuts down for fast, easy clean up.
*Easy out Manifold filter reduces tip clogs and ensures quality finish.
*Smart Control offers the most consistent spraying pressure available.
*Digital display with on-button operation shows real-time spraying pressure, gallons used.
*No-tools pump removal and installation for fast repair
*Chrome coated makes this durable cart for years, big wheels for easy moving.
* Most of spare parts could be interchangeable with original 7900.
* Materials: Latex paints and primers / Acrylic paints and primers / Oil-based paints and primers / Enamels and elastomerics/Blockfillers and gypsum / Drywall mud , texture, putty, white cement, plaster and skim coating etc.
Application:
Commercial and industrial construstion, steel structure, suitable for Texture Paint, Putting Paint, medium and high viscosity regular paint, Latex Paint, Industrial Protective Coating,Functional Coatings, Waterborne Coatings.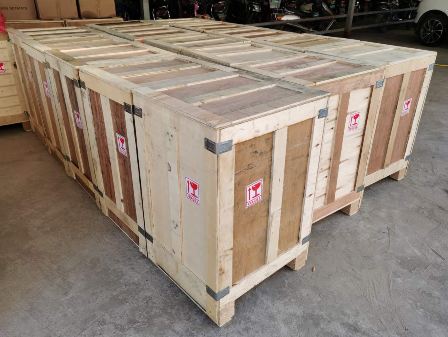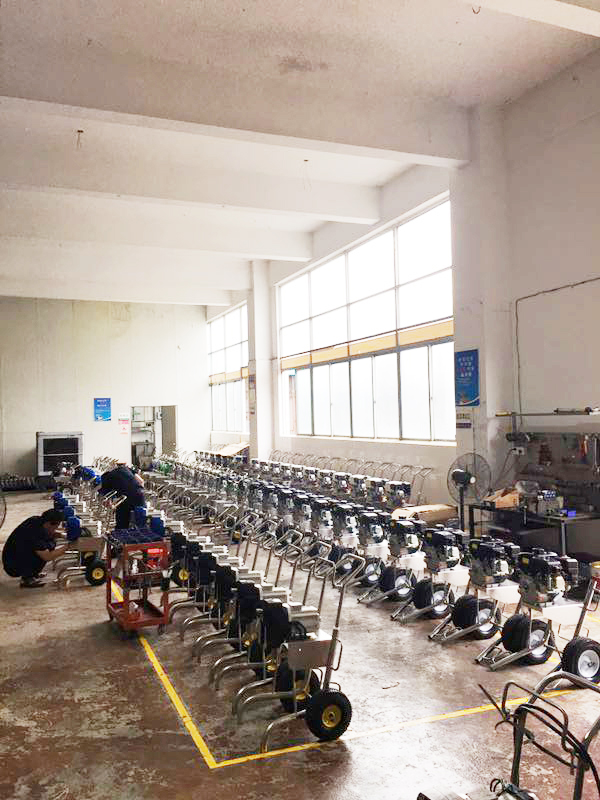 ---
Previous:
Hydraulic High Pressure Airless Sprayer
---
Write your message here and send it to us
Products categories