H8 small electric airless paint DIY sprayer provides spraying performance in a compact, portable design – making it perfect for light-duty projects such as decks, fences, and other painting projects. ideal for DIY / Hobby user and also small contractor.
H8 airless sprayers make it easy for DIY homeowners and handymen to finish the medium size projects with speed and finesse. The high pressure pump delivers a finely atomized spray for a flawless professional finish.
LUBRICATE THE PISTON ROD AUTOMATICALLY, SO LET THE USER DOESN'T NEED TO ADD LUBRICATING OIL EVERYDAY.
• Adjustable Pressure, Easy Pressure Control with User-friendly symbols for simple selection of operating modes from low pressure cleaning, medium pressure controlling and high pressure airless painting.
• This portable airless paint sprayer use Durable Aluminum Frame, compact, light weight and easy to carry.
• Flexible Suction Tube with suction filter, spraying directly from 1 or 5 gallon paint cotainers.
• Airless Spray Gun, forged aluminium gun for exceptional durability.
• Power Flush cleaning, for water based paints, allows for hose hook-up
•Clean Filter System provides added filtration to reduce tip clogging and self-cleaning.
• Exceptional durability, long life and dependable performance.
• Modular components for easy servicing, the piston rod, O-ring, gasket, etc. could be replaced which saves the overall maintenance cost.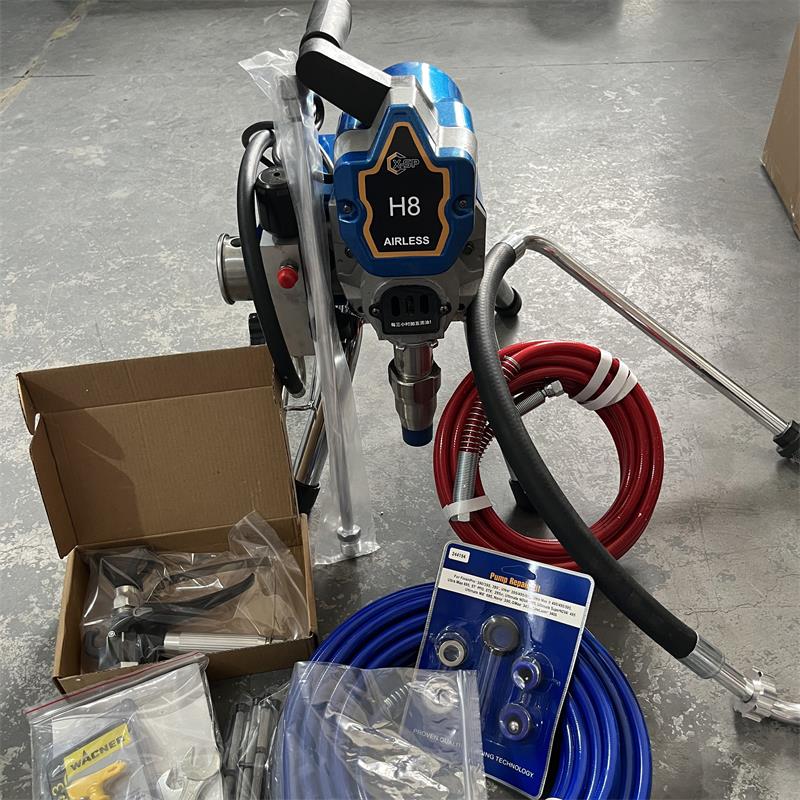 ---
Post time: Nov-29-2022